A cloth face mask, made out of everyday fabric can act as a barrier to respiratory droplets when talking, sneezing, or coughing and prevents an asymptomatic person from potentially passing on the virus to family members, neighbors and colleagues.
Here are some DOs and DON'Ts on use of cloth face masks:
• Do ensure your face mask is washed and dried before first use
• Do ensure your hands are clean before wearing your face mask
• Do wear a face mask before leaving your home
• Don't try on new masks from vendors before purchase
• Don't use a cloth face mask on children under the age of 2 years
• Don't reuse a cloth face mask without washing them
• Don't leave a used face mask on uncleaned surfaces or in the reach of small children while not in use
While your mask is on, do not
• Pull below the nose
• Leave hanging from one ear
• Pull below the chin
• Hang around the neck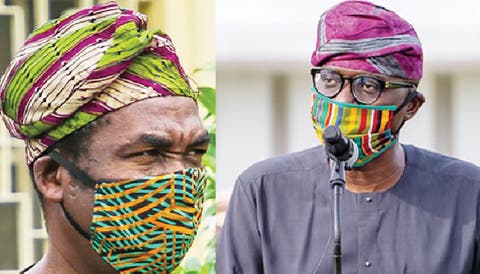 Leave your mask on even if you need to cough or sneeze. Safely remove the mask for washing after use, by removing the string from behind both ears.
Remember the general Infection Prevention and Control (IPC) measures, including social distancing should be observed along with the use of face masks.