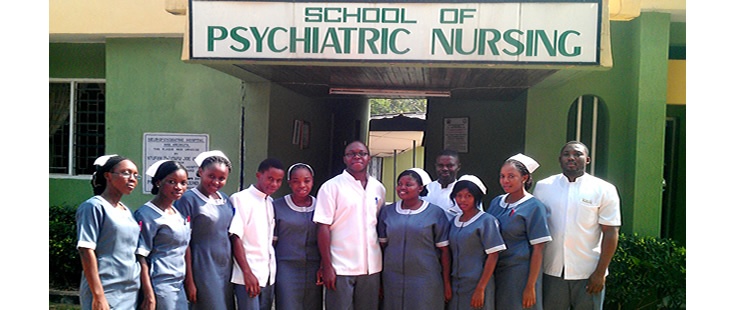 This is to inform the general public that admission forms are now available for sale to eligible and qualified Registered Nurses for admission into the POST-BASIC SCHOOL OF PSYCHIATRIC NURSING, NEUROPSYCHIATRIC HOSPITAL, ARO, ABEOKUTA, OGUN STATE for May 2013 - November 2014 Session.
REQUIREMENTS
1. Five (5) Credits in WASC/SSSGIGCE OR NECO to include- English Language, Mathematics, Biology, Chemistry and Physics at not more than two sittings.
also, individuals with BNSC Degree can also apply for specialty in this field.
11) Registered Nurse Certificate (RN) of nursing and Midwifery Council of nigeria (N&MCN).
111) At least one year Post Qualification/ Registration with cognate experience (mininimum)
METHOD OFAPPLICATION:
1. Payment of a sum of N5,000 only to the hospitals accounts department with evidence of a receipt of payment
2. Application forms are to be collected from the school of psychiatric nursing after payment.
SALE OF FORMS: 4 February - 15th March, 2013
Completed application forms must be returned to the school on or before friday 15th March, 2013
FOR FURTHER ENQUIRIES:
Please contact: The Ag. Principal/Head of School,
School of Psychiatric Nursing,
Neuropsychiatric Hospital,
Aro.Abeokuta, Ogun State.
Share this news with friends!!!